Support enterprise development, shandong equipment manufacturing association established.
发布日期:2017-12-04 浏览次数:1188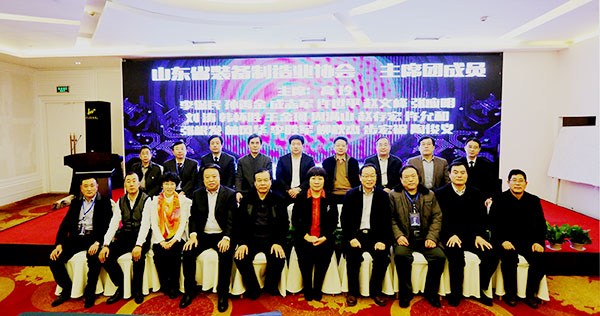 Shandong equipment manufacturing association was founded in jinan on December 28 after the approval of the civil affairs department of shandong province.
Shandong yanshan pump industry co., LTD., as the industry leader, was elected as vice President of the association, and chairman cheng zhijun was elected vice President of the association.
At present, the scale above equipment manufacturing industry in shandong has more than ten thousand enterprises, output value, profit tax, such as among the top, but in the industrial structure optimization, there are still many aspects such as scientific research achievements transformation progress space.
The establishment of the association is aimed at coordinating the strategic task of "making the platform for action in China 2025 shandong province" to better serve the development of shandong equipment manufacturing industry.
Shandong YanShan pump industry will take this opportunity to in the New Year to adapt to, grasp the new normal economic development, adhere to improve the quality and efficiency of development as the center, adapt to the developing trend of informatization, greater efforts to promote the product structure, operation mode adjustment, the transformation in the development, promotion in the transition, strive for in the New Year good start, a good step.
It is believed that under the guidance of the association, the provincial equipment manufacturing enterprises will join hands with each other to create a new future of equipment manufacturing industry under the new normal.