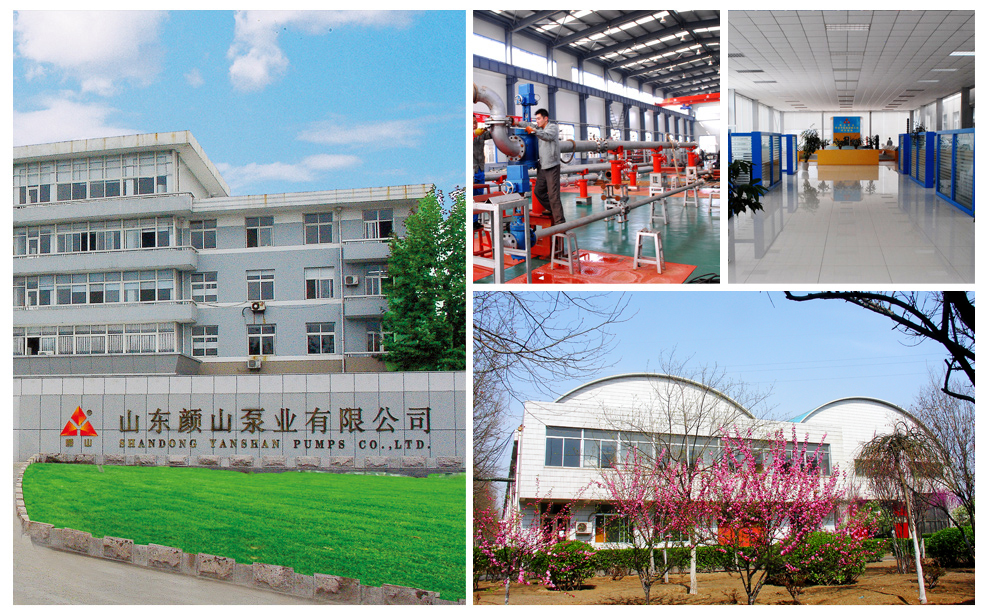 Shandong Yanshanpumps Co., Ltd (Shandong Motor Pumps Co., Ltd) is a professional enterprise contained scientific research, exploit design, consultation, production, sale and service which produce pumps, is a hi-tech enterprise of state level that approbatory by the state science and technology department. The company has abundant technique, advanced complete equipment, perfect inspection instrument, steady and credible quality. We had carry through the SO9001 international quality attestation system, ISO14000 environment manage system and ISO10012 measurement inspection system roundly.
Our company has the advanced B-grade testing station of computer-controlled submersible motor pump, national 2-grade physical-chemical measurement and inspection center, own the only province-grade investigate institution in Shandong and own the advanced machining centre, computer center and product inspection center. With all these, extend fetch in person with ability and bring up the inner. At present, forty percent of all the works are artificers.
The main products include: QJ series submersible motor pump, ZJB slurry pump, OS and SH series split casing double suction centrifugal pump, MD mine pump, fire-fighting pump, QW series submersible sewage pump, DPB series dredge up and clean the silt equipment, oil submersible motor pump, auto-frequency change supply system, sewage-disposal equipment etc. There more than thirty series and two thousand specifications.
YANSHANPUMPS has the ability of technique exploit design strongly, already has 20 item patents technique near upon, we can do the design, choose the model and scheme, setting design etc, and take the project contained environment protection, dredge up and clean silt , and pump station in hand all alone.
Enterprise constructed the country-wide sale and service net, keeping customer's requests as our unremitting aim. Supply a set of more perfect and circumspect services contained pre-sale, selling and after service.
The company produce the submersible motor pump, mine pump, centrifugal pump and special use motor pump with large power (max.260kw), large capacity (max.1100t/h) and hi-head (max.500m) as the guide, YANSHAN BRAND products applied to city construction, fire fighting, mine, metallurgy, electric power, petrochemical enterprises and emphases project widely by right of the excellent quality. Our products had exported to Japan, America, Bangladesh, Australia and Iraq etc more than twenty countries and regions, won the trust and well value from customers.
The company always spark plug the energy of "Strictness, Seek-truth, Hi-efficiency, Innovation". Strengthen the appearance, exploit market stratagem. YANSHAN Pumps will wholehearted work together and development with all the customers inland and overseas honestly.